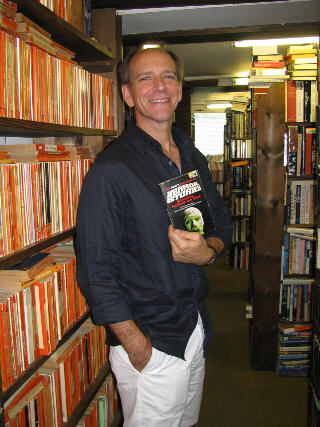 Articles by Peter Enfantino
Peter Enfantino is a recognized authority on Mystery, Crime and Horror digests including Alfred Hitchcock, Manhunt, Mike Shayne, as well as the entire stable of Warren Magazines, having written articles for all the major channels on the topic, including Paperback Parade, Mystery Scene, Mystery File, Comic Effect, and Peter Normanton's From the Tomb.
For thirteen years, he co-edited The Scream Factory and Bare Bones Magazines (and now the Bare Bones Blog).
He divides his time between Mesa, AZ and London, England.
Photo by Simone Greaves.